Board of Directors
ProjectAccept.org Board of Directors

Entrepreneur, Management Consultant
Christian is principal of The Rask Group, providing clients expertise in start-ups, business management, sales & marketing, consulting, headhunting and recruiting, particularly in technology & Internet start-ups and the emerging technologies industries.
Over the past 25 years, he has focused upon starting and building businesses via management, sales,  marketing, consulting and recruiting within the information technology, Internet, e-commerce, insurance, healthcare, communications and advertising & marketing industries.
Christian attended University of Wisconsin-Stout for Psychology and Century College for Business Management & Marketing.
He is the recipient of numerous top sales and performance awards and has been a member of The Internet Society, ExecuNet, Illinois Technology Association, Silicon Vikings, Top Executives Network, Silicon Valley Ventures, Worldwide Management Consultants, Strategic Planning Society and Society for Human Resource Management.
Christian lives in the Minneapolis/Saint Paul area, surrounded by family and friends.  He has volunteered as a firefighter; he was also the first snowboard instructor in the central US, founding 3 snowboarding schools and co-authored the original PSIA (later SSIA) US Snowboard Instructor's Manual and curriculum.
In his spare time, Christian winds down by traveling the country on his Harley-Davidson and blogging and writing poetry and philosophy, as well as time in the workshop tinkering, inventing and building/restoring wooden boats.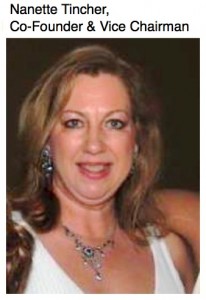 Registered Nurse, BSN
Nanette currently is employed in the Operating Room and has experience in Perioperative and Maternal/Child health. Nanette graduated cum laude from Eastern Mennonite University in 2004 with a Bachelor's degree in Science for Nursing. In the past, Nanette served as an Air Traffic Controller in the U.S. Army and as a police dispatcher for her local community in Bellingham, WA.
Nanette has been a member of the HSV community for over four years and wants to do what she can to help others from going through the same experience she did when she was diagnosed. Two years ago, Nanette started a tiny group for friends that has grown into a networking and social support group for thousands of people seeking support and fellowship. The private group currently has over 3300 members and networks with over 140 spinoff support and special interest groups, as well as the more veteran community that has been in place for more than a decade. She has learned so much, but questions why more wasn't being done to get consistent medical information and support network information to newly diagnosed people. Fighting the stigma from within the HSV community is also high on her priority list.
She currently resides in VA near the DC Metro area. When not working, Nanette spends the majority of her free time traveling and enjoying time with her two grown children.
Earl Kelly
Treasurer, Director of Finance
Earl currently owns an accounting and tax practice in the Richmond VA area. His volunteer efforts focus in the areas of non-profit management, youth and education.