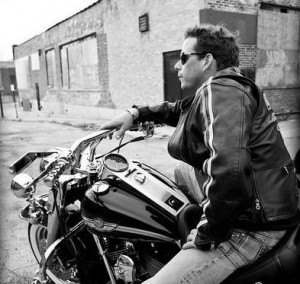 I want to let you all know that I know it's scary. I know it hurts. I was there, too. I felt alone and afraid and confused. Then I started learning.
One question plagued me: "How on earth could I possibly have gotten through 40+ years of life without knowing something so incredibly common? Something that completely surrounds us all?" That absolutely blew my mind, as I'm an incredibly curious person. I can't stand not knowing stuff. I'm OCD about finding answers.
That's how ProjectAccept.org came to be. Because everyone should know about such a common thing as herpesviruses and papillomaviruses. These two viruses rank right behind death and taxes on the list of life's guarantees. >90% of humanity ends up acquiring them.  They rank right behind the common cold and influenza in regard to human prevalence.  So why the hell doesn't everybody know that?
That is why I founded ProjectAccept.org – to fix what is obviously broken. Hopefully, someday, everyone will know and I can get back to doing other things. Until then, we'll keep educating and raising awareness, so that fewer and fewer people ever have to feel alone and afraid and confused.
It takes time to get from A to B. We don't wake up one day and know everything about anything; we have to go through the learning process. Learning new things can be intimidating. We might feel insecure in our knowledge. However, in time, that body of knowledge increases and the insecurities diminish. Eventually, you're at the point where you just take pity on all the people you meet who don't know about HSV & HPV and begin to clue them in. It's no longer got anything to do with you, personally. That part is but a footnote; an afterthought.
It's a much better place to be. Sure, we lost a bit of innocence along the way; we lost a lot of ignorance, too and we realize, due to what we have learned, that like most of humanity, we were going to acquire these viruses no matter what we did. There's no escaping being human. The good, the bad and the ugly; they're all part of it.
So when we – and myself in particular – seem to speak so casually or nonchalantly, please don't think we don't understand how you feel. We do. We felt it once ourselves. Those feelings are very real, but the beliefs and stigma which cause them have no justification in fact. That's imaginary.
Ideally, if I have my way, children will someday learn what to expect when they grow up, rather than remaining ignorant and getting blindsided by it when it actually comes to pass. If we can do that, nobody will ever have to feel alone, afraid and confused again.
And hopefully, during this time, we will begin to find cures, too. For most of humanity, though, the bulk of the problem lies in our own minds, not in our bodies. That part we can fix together, with or without a cure.
– Christian