The Internet is full of Herpes cure claims.  They post ads , web pages, fake review sites, YouTube videos and a constant stream of press releases.  Unfortunately, every now and then, even a few TV stations and newspapers forget to check their facts and end up publishing this garbage.
Enter "Dr. Christine Buehler", her mentor "Dr. Languin" and their "Erase Herpes" book.  Just recently, whoever is behind this scam published a variety of press releases leading to different websites, all hawking the same "cure" book.   However, it appeared convincing enough for a handful of small-market media companies to publish it.  Sadly, lesser media outlets can be prone to sleeping at the wheel down in the fact-checking department (assuming they even have one.)
Here's a copy of one of many versions of the press release:
---
Erase Herpes Review Examining The Latest Herpes Cure By Dr. Christine Buehler

Posted: Nov 05, 2014 2:31 PM CST Updated: Nov 06, 2014 9:32 AM CST
Erase Herpes (HSV Eraser Program) by Dr. Christine Buehler's Review, reveals a step-by-step program on how to get rid of herpes and cold sores with natural home remedies.

Herpes is known for one thing- once someone has it, they have it for life. However, major advances have been made in handling herpes and managing outbreaks so that it needn't be shameful or embarrassing as it once might have been, and those who have contracted the virus can get on with their lives without feeling tainted. New advances by independent researcher Dr. Christine Buehler claimed to have been tested and proven to eliminate the virus altogether, where anti-virals merely manage the symptoms.

This Erase Herpes Review explains that the author Christine Buehler has personally experienced herpes infection and bravely used herself as the guinea pig. The method she has devised uses all natural ingredients and processes to permanently eradicate the herpes virus in 21 days.

The review describes how the product can eliminate the herpes virus completely, and has been shown to be equally effective for the eradicating of both the HSV-1 and HSV-2 strains of the Herpes virus (commonly known as cold sores and genital warts). The review also draws on testimonials from thousands of individuals who have successfully used the product to eliminate both symptoms and cause, freeing them from humiliating outbreaks.

Click here to read full customers testimonials!

Dr. Christine Buehler's Erase Herpes (HSV Eraser Program) provides users with all-natural home remedies that have been used to fight herpes for literally thousands of years, including a three-pronged attack on the virus. The protocol includes instructions on how to boost the immune system by cleansing the body of toxins, which allows the body to fight the virus. There is also an in-depth look at the specific natural substances that one can take in order to dissolve the virus's protein coat. Without this protective coating the virus is completely vulnerable to attack by the body's immune system. Finally, the guide teaches users about natural remedies they can use to effectively stop HSV in its tracks and prevent it from replicating itself.

HSV Eraser guarantees that people will be free from all the itching, burning, and blisters in just 21 days. The guide features natural cures that you won't find anywhere else. You simply have to be disciplined and to follow the instructions in the guide to cure their herpes the natural way. Since it's a natural program, people won't have to worry about the nasty side effects that they can get from conventional medicine. People can also get a lot of preventive tips and tricks here, so their herpes will never come back to bother them again. To find out more about Erase Herpes cure users are advised to visit Doctor Christine Buehler's official website.

Click here to visit the official website! 

ReleaseID: 18591
---
Unfortunately, people – even news stations – don't always do their homework.  However, we do.  We searched for these people some months ago and not only could we not find a single piece of research ever published by either alleged researcher, we couldn't find any proof that they even exist – at least, not in the context that's being portrayed.
 "World famous researchers" with

no research whatsoever?
Various versions of the press release and the websites claim that "Dr. Christine Buehler and Dr. Ken Languin conducted 449 clinical trials…"
We find that rather odd.  We can guarantee you, nobody does that much research and doesn't publish a single paper.  As a researcher, publishing is your job.  That's how you make your living and that's where the research funding comes from.  Your name can't not appear in any research project or study which you led.
---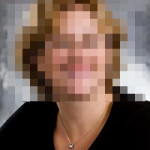 To be clear, there actually is a "Dr. Christine Buehler, MD" – and she is a pediatrician – but she isn't the lady in the picture and to date, we can't find any evidence that she is involved with any of this.  We spoke with a representative at her medical practice and to the best of their knowledge, she is not.  We hope to hear back from her personally soon.  (we'll update below)
Whoever actually is behind this – not only do they and their "cure" appear to be a product of fraud, but even the photo of "Dr. Christine Buehler" is definitely a fraud.  We tracked down the actual person in that photo from the video and all the websites; a mother/author/blogger in Romania (see below). We also have Dr. Buehler's real photo (right), but will publish it only once we speak with her and have her permission.  Until then, it's distorted.
If you can't trust (whoever is impersonating) "Dr. Christine Buehler" to use a genuine photo, how can you trust any claims of a cure?
You can't!
Please don't ever fall for any of this garbage on the Internet.  When there is actually a cure for herpes, you'll know: not only will we be blasting out emails and changing our front page and newsletter, but it'll be on the cover of Time Magazine, The New York Times, the Wall Street Journal and the lead story on CNN, FOX, MSNBC and every other network and social media site you can think of. 90% of the people on earth carry HSV…
Any
legitimate

herpes cure will be huge news.

(You won't miss it.  We promise.)
---
How do all these scammers they get away with these claims to cure herpes?
By taking advantage of public ignorance.   Technically, they're claiming to "cure herpes"… and, technically, "herpes" is the skin disease you experience for a few days: the sores which, as you probably know, go away all by themselves.  They don't actually need curing.
We understand this may seem confusing to some, but no matter how you may feel about it, a virus and a disease(s) it may cause are not "the same thing."  The Herpes Simplex Virus is not Herpes Simplex: the former is simply a virus (a potential cause) named after the effect for which it is best known, while the latter is one of the many diseases (a potential effect) that the former may or may not cause in its host.  (In the same manner, hosting VZV doesn't automatically mean we have Shingles and hosting HIV doesn't automatically mean one has AIDS.)
Thus, "Herpes" technically refers to the skin sores which can be caused by the virus, but in most carriers – over 80% – that doesn't occur.  If they actually were "the same thing", as many prefer to believe,  Herpes Simplex sores would occur in 100% of carriers.  It's important to be able to differentiate cause and effect in order to understand all the shady advertising.
In truth, many things can cause "herpes" (lesions on the skin).  Many of the 9 human herpesviruses can, along with a handful of other things.
The impression advertisers attempt to leave, though – the takeaway message many consumers get – is that by buying their solution, they can actually cure or eliminate the herpes simplex virus, which most definitely isn't true.   While some of these advertisers do differentiate in the fine print, their headlines and tone don't highlight that in truth, they're really focused on reducing recurrence (outbreak) symptoms… and for the most part, all they're selling you is advice you can readily find for free on this site and across the web.  (To learn more about the difference in terms, click here).
So… do you want to know what's truly in all those books and protocols?
eat right (limit seeds, nuts, chocolate and caffeine/stimulants; be sure to get meats and dairy)
get your rest
avoid overdoing it with sun, alcohol and tobacco (very little is good; otherwise, everything in moderation)
reduce mental and emotional stress (yoga? meditation?)
In short, focus on taking care of your overall health.
If you honestly think the above is worth the $50 to $500 that all the "secret cure" advertisers are charging, you're quite welcome to click the donate below (although being a charity, we're always quite grateful for any amount.)
---
How to Protect Yourself
Please avoid purchasing any books or products claiming to "cure herpes".  Some of them even recommend, sell or include products which are actually poisonous to humans.  There are plenty of free resources on the web to help you find the appropriate habits, lifestyle changes, diets and supplements without dropping a bunch of money on a "protocol" or "program."  Any good advice in any of those books, you can find right here for free.
If you have any questions or doubts about products or services you see out there, come back and ask us.  We're here to help you.
To read more about "snake oil" and false cure claims, click here.
---
We hope you found this post helpful.  We could use your help, too.  Please consider donating today.
ProjectAccept.org is a Registered 501(c)(3) Non-Profit Corporation.